4 January 2023
Posted by:

Canberra Innovation Network

Categories:

Feature, General News, KILN Incubator
Just outside Canberra's CBD, hidden behind a real estate agency and an Ampol service station, is sport tech company Gymaware's ten-person office.
Its anonymity belies the company's global status with a client list of sporting royalty such as Manchester United, the Boston Red Sox and Golden State Warriors.
It neatly represents what has become a burgeoning sector in a city more known for public servants.
The ACT has the highest percentage of new start-ups and small businesses out of any state and territory in Australia.
They range from Gymaware's servicing of sporting giants to cyber security companies to Altina Drinks, a business that's combined a biology degree with local flora to create a pioneering non-alcoholic wine company.
Mixing science and sport
Gymaware was formed in a garage in the north Canberra suburb of Giralang in 2002 by two Australian Institute of Sport technicians — it combined Evan Lawton's background in sport and electronics with Rob Schugg's engineering expertise.
Evan's wife and Gymaware's managing director, Heather Lawton, said they saw an area of potential to apply top end research into an athlete's day-to-day training.
"They used their engineering skills to come up with a product that could accurately give coaches the ability to do what the researchers were saying would help the athletes," Ms Lawton said.
"The original technology we were using was a combination of palm PDA and telephone technology, so actual cables connected to barbells hot syncing to PCs."
The technology and their products have since improved.
"Our products connect to the barbell, you can measure any exercise from bench press, squat, power clean and it displays in real time to the athlete the velocity of the barbell, how much force they're producing," Ms Lawton said.
"It's not just moving a heavy bar you think about the way people play rugby, basketball, baseball. It's not a slow and grinding movement, it's an explosive movement.
"By measuring and training to velocity you're actually changing how the athlete adapts in these situations and you're sort of mirroring what the demands of their sport are."
Their products are used by sporting teams all over the world including about 70 per cent of the USA's Major League Baseball and National Hockey League teams, the current Superbowl champions the Los Angeles Rams, teams from the NBA, English Premier League, NRL and AFL as well as the entire Dutch Olympic Federation and USA ski and snowboard team.
"You do get a bit of a buzz when you're travelling, demoing your product or helping a team out, you can be standing in the Manchester United weight training facility, you can be at Golden State," Ms Lawton said.
Canberra the start-up capital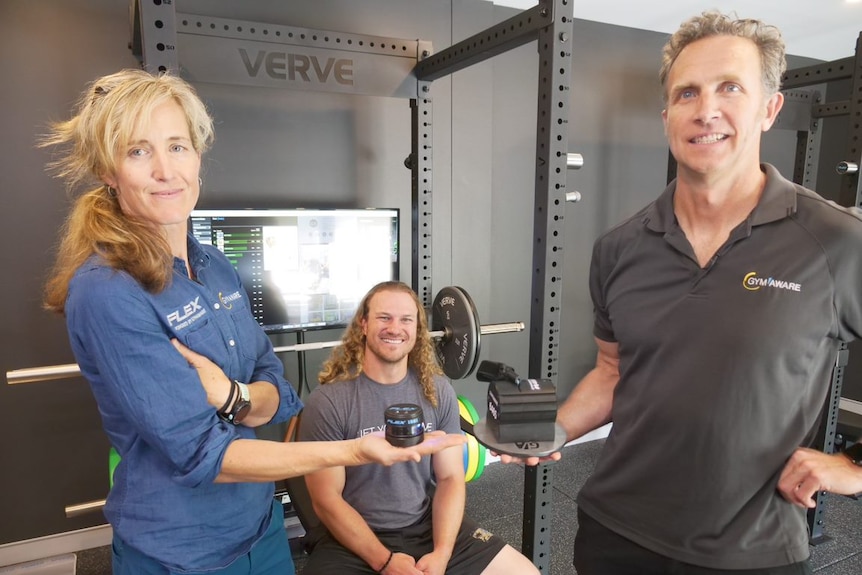 Like other Canberra success stories Gymaware said the city's infrastructure and start-up culture had been important.
"Canberra is a great place to have a business because you sort of have a distilled excellence, you can touch in on places like the AIS, CSIRO, Canberra Innovation Network, University of Canberra, ANU, they're all great places to be able to gain that sort of knowledge to help you take your business to the next level," Ms Lawton said.
"You've got everything in a really tight space so it just means when you're looking for something it's much easier to find then if you were spread out across New South Wales."
Last financial year 6,700 new enterprises started in the ACT.
It was the highest of any of Australian state or territory, but it also had the highest business closure rate too.
Canberra Innovation Network CEO Petr Adámek said it was a sign of the city's culture and willingness to take on a new business.
"It just shows that the activity and productivity of the ecosystem here is quite high," Mr Adamek said.
"You have lots of people trying new things and also having the awareness that if the customers or the market are not accepting that product, they can start another one."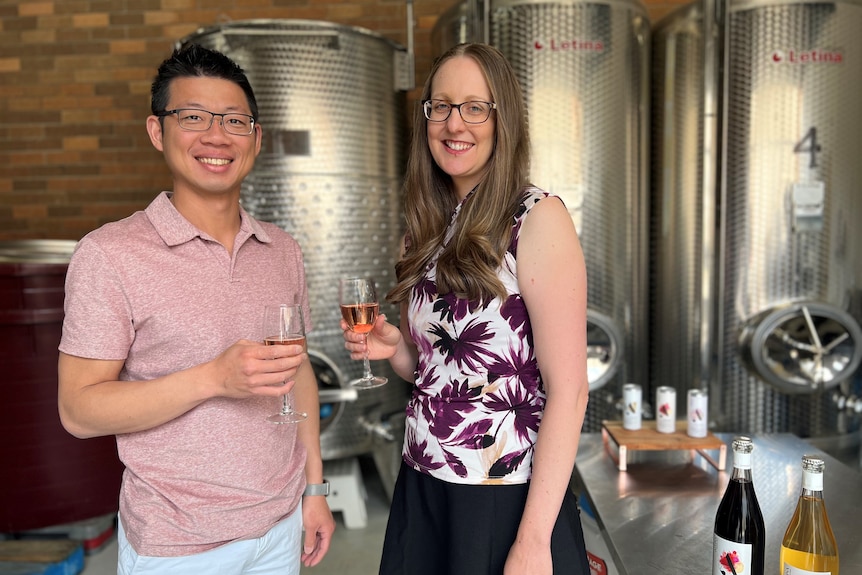 That culture helped turn Christina Delay and Alan Tse's idea for a small business into reality within a year.
When Ms Delay had to reduce her wine intake for health reasons she missed the social aspect of drinking, so she and her partner turned their minds to non-alcoholic wines.
"We thought 'why hasn't anybody created a non-alcoholic product that replicates that experience and also gives you that flavour that you're after?'" Ms Delay said.
"I've got a PHD in plant biology and my undergraduate degree is in chemical biotech, so as my colleagues at the time said I've got the perfect degree for a meth lab or making some kind of non-alcoholic drinks."
A tour with an indigenous elder on the NSW South Coast opened her eyes to some of the flavours in Australia's native flora so she started experimenting and found a unique way to unlock them.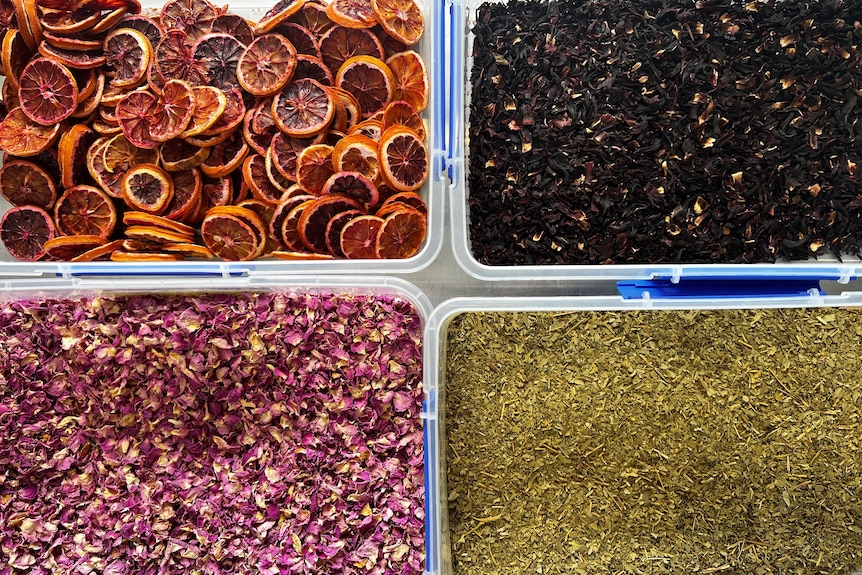 "We found a really good way to extract the flavours without having to use the alcohol, we then blend those with the base wine and that makes up for some of the complexity and the depth that's lost when you remove the alcohol from the wine."
Altina Drinks was launched in late 2018 with Ms Delay the CEO and wine creator while her partner Mr Tse put his finance background to work on that side of the company.
Fighting perceptions about non-alcoholic drinks ensured a tough initiation for the company but a lot of hard work and listening to customer feedback has seen widespread take up of their sparkling range of white, rose and sangria, while their still range is about to launched.
"We're stocked in some of the major liquor chains around the country, so the big ones like Dan Murphy's, BWS," Ms Delay said.
"You can also find us in independent retailers, local IGAs, local bottle shops, there's also a big gifting component as well, and we've worked with a whole raft of corporates like BMW, the Australian Institute of Company Directors and the ANU."
Article originally posted by ABC News and written by Peter Lusted.