19 August 2021
Posted by:

Canberra Innovation Network

Categories:

General News, Weekly Innovation Challenge
Hosts: Craig Davis and Zachary Dowse
Today we're having a casual conversation as a soft launch to our Weekly Innovation Challenge, which will begin on Monday 23 August at 2pm and be held every subsequent Monday at 2pm until we come out of this Groundhog Day! Our topic is adapting your business, and your mental health, to working from home. We're open to your ideas on how to survive and really thrive, and hopefully a few potentially awesome takeaways will resonate for you.
Remember the video calls of the early aughts? Likely on Skype, with folks in two or three different locations, and always with several seconds of delay? It was a nightmare! So whenever you're ready to curse Teams or Zoom today, remember how far we've actually come, and praise the bandwidth beings.
So how do we keep from losing our minds when working from home? Below are some tips both from your CBRIN hosts and the community in attendance. Riff on the ones that work and disregard the rest!
Home / Office
Create space between your home life and your work life, even though they're both taking place in the same room at the moment.
Dress for work, or make a point of taking your shoes off and putting on comfy slippers at the end of your work day.

Shut your laptop at five (or whatever time you'd finish in the before-times) and don't open it again until nine (or whatever time you'd start in the before-times). You can still stay on top of things on your phone if required.

'Commute' by taking a walk before sitting down to start your work day, and another at the end of your work day.

After powering off your machine, power up yourself by cooking, going for a run, or engaging in an old (and screen-free) hobby like sewing or crocheting.

Just as you schedule team catch-ups, apply that intentionality to your personal life and schedule calls with mates and family, and treat those blocks of time with the same reverence as a chat with your boss (unavoidable once in the diary, and you'd better come prepared!).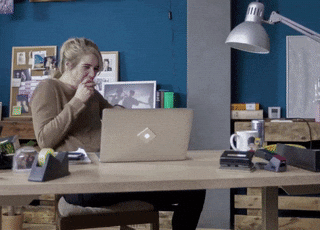 Practice mindfulness; you needn't be a tantric bendy yogi to gain the benefits of 'meditation light'

— just set aside five to fifteen minutes (Zach likes to do it first thing in the morning) and get into it! There are countless YouTube videos for beginners, but you can also decide to simply spend a few minutes reflecting on what you're grateful for and what you hope will come from the day ahead.

Reach out to customers and partners and give those relationships a bit of extra attention. And remember empathy — 'would it be better for you if we chatted outside of business hours since you're managing home learning right now?' and 'why don't I email you a few things and ring you back in a week?' are great softballs. 
Business Discipline
Play with new tools! Missing your trusty whiteboard? Check out

Miro

(an Aussie company). Have an event that's just more 'eventy' than Zoom allows? Consider

Remo

(a CBRIN fave). Looking for a new collaboration software solution?

Notion

's one that folks are talking about. 

Don't let putting out fires take over completely

— BAU tasks still need to be checked off the list.

Use this break from the office as a reminder to look into your subscriptions. There's a chance you signed up for a few free trials and forgot to cancel them, and have been spending needlessly for who knows how long!

There's government support for both businesses AND employees — keep up on

what's available

.
General Tips
Remember that you aren't the only one experiencing lockdown fatigue; consider your colleagues, and the value of light banter and personal check-ins. This might manifest by starting team calls with a 'How's everyone doing today on a scale of 1 to 5?' and taking extra time to support those having a 1 or 2 kinda day.

Consider taking a day of leave

— even though you can't actually

leave

. The benefits of a break may even be increased in the absence of a trip to the coast or the snow!

Not every meeting needs to be on a video call. Being on camera all the time is exhausting! If you're on a call sans camera do it on your balcony, or whilst walking. Your eyes will appreciate it.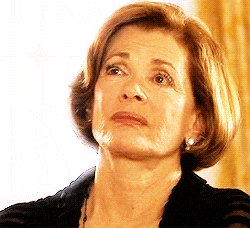 Don't go back-to-back. We don't IRL even when our calendars say we do; those three minutes it takes to stand, walk out of one meeting room and get to the next one give us a sense of separation. Allow your colleagues the same favour by booking 45min rather than 60min, or 20min rather than 30min so you all have a bit of buffer.
The Canberra Innovation Network will host a Weekly Innovation Challenge each Monday at 2pm; register online and sign up for our newsletter to keep abreast of our other free events and webinars.